AUTOMATION AND CONTROL COMPONENTS
As the sole authorized distributor in Sri Lanka for the complete OMRON range of industrial automation products, we are able to offer from micro-relays to advanced sensors, robotics and vision solutions products to meet the needs of customers. In this era of globalization and vast technological change, Omron is reaffirming its dedication to offering added value to customers by developing innovative products and services.
OMRON Sensing Components detect, measure, analyze, and process various changes that occur on productions sites, such as changes in position, length, height, displacement, and appearance. They also contribute to predicting and preventing future events.
OMRON provides Basic Switches that operate when objects reach specific locations and Pushbutton Switches operated by people.
Safety Components are required for safety countermeasures in equipment and facilities. They are used for shut-out detection of mechanical guards, checking intrusion into hazardous areas, and building safety circuits.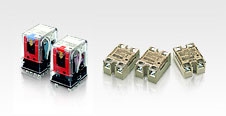 Relays are devices making or breaking electric circuits by their output section driven by operational signal, which is triggered by electric input signal controlled by switching devices.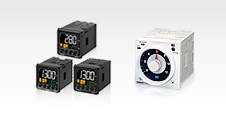 Control Components provide ideal control at production site through Counters, Cam Positioners, Timers, Timer Switches, Digital Temperature Controllers, and other input, control, and output components.
Automation Systems include Programmable Controllers that support machine control, and Network/Software products to support easy information exchange with host systems.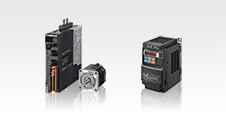 Servo motors and inverters ideal for positioning, speed and torque controls in various business machine control fields.
Robot arms, robot controllers, and vision systems for flexible production lines.
ENERGY CONSERVATION SUPPORT
Electric power monitoring equipment for energy conservation support, sensing and control equipment for an environment sensing in the clean room.
OMRON provides Power Supplies, Protective Components, Wiring Systems, Sockets, DIN Rails, and other components required on manufacturing sites.
INDUSTRIAL FILTRATION SOLUTIONS (IFS)
A Clean Working Environment is probably one of the most overlooked key elements when considering sustainable production. The process of Dust, Fumes, and Mist generated during the manufacturing process must be efficiently captured to ensure product quality, equipment longevity and regulatory compliance for a safe and healthy work environment. Our filtration solutions help you meet and exceed OSHA Standards and local EPA Regulations.
ATEX Compliant Filtration Solutions - Combustible Dust
We are able to offer 100% ATEX compliant product solutions that fulfil the highest safety standard requirements.
AFTERMARKET INDUSTRIAL AIR AND LIQUID FILTER OPTIONS
We are able to offer a range of compatible replacement filter cartridges for many OEM dust collector units. We work with selective global OEM partners to manufacture filter cartridges specific to your industry type and process dust to meet or exceed the stipulated OEM standards as required.
We are able to supply a range of liquid filters including needle felts, nylon strainer mesh and metal strainer mesh. The most common models such as P1, P2, P3 & P4 Pong filter bag types available in a polyloc top or steel ring configuration
IFS INQUIRY FORM DOWNLOAD
VFD Variable Frequency Drives
We can offer a vast range of quality, general-purpose low-voltage inverters in either standard or compact size version that have excellent performance and rich functionality.
There are many other industry specific inverter ranges that have been designed to specifically structure and function to provide safe, stable, and flexible products and solutions with reliable protection for compressor, photovoltaic pump, building operation, ports, mines, warm air-conditioning, emergency power supply and other industries.
We work with a selective number global OEM's to offer medium voltage variable speed drives for a wide range of applications in the cement, mining and minerals; power; water; metals; marine and chemical, oil and gas industries. They are used to adapt the motor speed to the actual need, thus optimizing energy consumption and reducing CO2 emissions
Elevator intelligent machine is a new generation of intelligent elevator control system that integrates drive technology, control technology, network communications technology together. It adopts variable frequency vector control technology, intelligent elevator control technology, network communication technology, and organically integrates the elevator drive, control and management, improving the products safety.
Soft Starters, Motor Protection, Controllers, Transformers, MV contactors
Low Voltage Soft Starters
Digitally programmable solid-state reduced voltage soft starters for smooth load acceleration. Select from Heavy Duty and Application Specific series.
Medium Voltage Soft Starters
Medium Voltage Soft Starters designed to start AC motors in any fixed speed application. Providing maximum protection, smooth and stepless control.
Motor Protection
Advanced Motor Protection, True Thermal Modelling, Motor Power Monitoring – KVA, kW, KVAR, Power Factor, RTD and Current monitoring for AC Motors.
Phase Controllers
Single and Three Phase SCR Power Control features phase angle control to provide smooth proportional output power from 0-100%.
Electronic Motor Brakes
Stop AC Motor loads using an electronic motor brake to Maximized Safety, Increased Productivity and Maintenance-Free Operation.
Voltage and Current Transformers
Voltage Transformers with input ranging from 69V to 15.5kV to 110/220 or 120/240V. Ansi and non-Ansi rated 600V current transformers.
Winding Heater Controllers
Keeps motors warm & moisture-Free during extended shut down times.
MV Contactors
Medium voltage three phase contactors with voltage rang of 7.2 to 15kV up to 800A.
Servo and Stepper Driver and Motors
Servo systems combine a high-performance servomotor with a servo amplifier (drive) to achieve the extremely accurate position, velocity, or torque control. Servos have integrated gears and a shaft that can be precisely controlled.

They are used in applications such as robotics, CNC machinery or automated manufacturing and are generally used as a high-performance alternative to the stepper motor. Various OEM Servo Drives and Motors
Stepper Driver and Motors
Stepper systems (motor + drive) are open-loop systems which accept digital step & direction inputs provided by an "indexer" or "motion controller" which is basically a programmable pulse generator. Step & direction commands are typically generated from a PLC (programmable logic controller), signal generator, PC or programmable motion controller. The sequence of command pulses is "translated" into motion of the motor by the drive ("translator"). The result is a very cost effective all-digital Smart Motion System. Various OEM Servo Drives and Motors
MARKING AND CODING TECHNOLOGY
We supply a full range industrial marking and coding technologies such as Large Character DOD ink Jet printers (LC Printers), Thermal Inkjet Printer (TIJ) and Thermal Transfer Over Printers (TTO) for identification of products for various industries ranging from FMCG flexible packaging, PVC, Rubber, Pharma, Cosmetics, Cement Industry Etc. We offer quality solutions from leading global brands which are economical, user friendly and which offer trouble free operations to end users.
LARGE CHARACHTER DOD PRINTERS
A Global innovator with their headquarters in Pittsburgh, Pennsylvania, USA. With over 160 years of marking and coding experience, Matthews Marking Systems has established a global reputation as a premier innovator and supplier of cutting edge technologies and equipment in the marking and coding industry.
These Drop on Demand (DOD), large character inkjet printers are a powerful and flexible solution for all industrial environments. From print variability ranging from 7mm to 64mm text or graphics, these units ensures a wide selection of print heads and versatility. The IP42 classification guarantees safe usage in any industrial environment, regardless of dust or vibrations. These products are a solid solution for industries needing a high-quality, large character inkjet printer.
THERMAL TRANSFER OVERPRINT (TTO)
SAVEMA has a complete TTO product portfolio with 32mm, 53mm and 107mm printers today. Besides these products, SAVEMA also has Traverse Thermal Transfer Printers and Feeder & Conveyor Belt Systems that can be used with TTO and Ink-jet systems.

Due to their exclusive focus on Thermal Transfer Over printer technology, SAVEMA continuously develops new ways to apply this superior digital technology. Savema printers are the most effective way to print variable bar codes, text and graphics, real time, sell-by dates, batch numbers, prices, source codes and much more information on flexible packaging film and labels.
THERMAL INKJET PRINTERS (TIJ)
Sojet Electronics (XiaMen) Co., Ltd is an HP authorized OEM partner, focused on coding technologies. Their printers can be used input all kinds of messages, including variable barcodes and messages from databases.

Their main products include high-resolution inkjet printers printing height from 12.7mm to 76.2mm, on-line printers, and also handheld models. Sojet printers are widely used in printing, billing, mailing, packaging, food & beverage, pharmaceutical, cosmetics, cables, rubber, plastic industries and being sold in more than 100 countries.

PRINTING AND CODING CONSUMABLES
We are able to offer a range of high quality thermal transfer ribbons direct from global OEM partners, which can be customised as per your requirements. We are able to offer suitable grades for both flathead and near edge printer technologies. We have worked with a majority of the global OEM partners and clearly understand each of their strengths, quality and delivery capabilities.

The key advantage working with us is that we are are able customise your requirements as per print area more precisely with the right OEM partner. In turn your organisation would be able save considerably buying at factory direct prices and would also be assured of consistent quality control and long term co-operation.

Our combined buying power enables us to negotiate better pricing and volume based discounts.
The wax range is an economical identification solution dedicated for flat head technology. It's main feature is that it can be used on a wide range of label materials and is suitable for both vellum and coated papers. This range is recognised as being exceptionally sensitive and densely black. The quality of the back coating gives excellent protection to the print head. Different versions are available to ensure optimum ink transfer at lowest energy.
The products in this range are intended for extremely demanding applications. The resin ribbon range is made up of high technology products that are particularly recommended for synthetic label materials (PE, PP, PET). These high performance products are highly resistant: resistant to smudge, resistant to high temperature, to solvents and to some detergents. Some are adapted for specific applications (printing on textiles for example).
The main features of wax-resin range are the high quality of its performances and its wide field of applications. This range of ribbons gives excellent results on coated papers and synthetics (PE, PP, PET…). It has good resistance to smudge, is capable of printing barcodes at 90° and has sharp definition. This range is recognised for the exceptional quality of its back coating, which gives good protection to the print head.
Addressing Systems Printing Ink
We are able to offer a wide range of inks and solvents for commercial printing and addressing system needs that fulfil the growing demand for direct mail promotional fliers, catalogues, letters, and bills. The fluids we are able to offer include feature formula enhancements that offer higher filtration, darker pigmentation, greater in-printer performance, longer shelf-life, faster dry times, superior adhesion process and substrate adhesion.

Working closely with our principals we are able offer an industry-leading level of service and support for your requirements.
The IMI Norgren brand is broad in range and specialist in nature, covering everything from pneumatic actuators and air preparation, through to proportional valves and high pressure regulators.

With over 80 years industry experience, the IMI Norgren brand includes a wide range of high quality pneumatic and fluid control products such as actuators, air preparation products, pressure switches, fittings and valves.