TECHNICAL SUPPORT SERVICE
General Innovations specialises in uptime leveraging for your range of product support services.
The technical services we offer are not merely about offering replacement, repairing or protecting your assets. Through our global OEM partners we can offer years of experience of understanding process control and industrial automation technology along with the applications in which it is used. We can help with complete end to end total project solutions, improving the performance of your processes and provide you with tailored solutions to give you peace of mind for your business. From small solutions to complex systems, investing in our support services can help you to increase efficiency, maximise plant availability and protect your valuable investment.

Our dedicated team of service engineers are available to answer your questions regarding application solutions, configurations, quick trouble-shooting, or parts and repair. They look for a tailor-made solution that suits your needs.
We are well networked with a selective number of regional partners whom we have identified and pre qualified as the best in class in their respective field of expertise and applications solutions.

We are able to offer a one stop turkey solution for the below business segments.
Factory Automation Solutions
Development of new hardware, software, systems for industrial automation solutions to increase production efficiencies and output, remote monitoring, and preventive maintenance are constantly being developed.

The Industry 4.0 is a structured system that uses cybernetic solution and digital communication in industrial products and services. Commonly associated with the concept of Smart Factory, it's a transversal process, irrespective of business area, that makes industrial production entirely automated and interconnected: machinery, people and devices communicate/ talk to each other for an intelligent management system.
The impact of digitization in the industry changes, day by day, the production system, making it even more dynamic: the speed of response increases, higher flexibility is now achievable to meet the market and the individual customer needs.

We are able to offer you a range of leading Factory Automation Solutions based on your specific industry, business needs at different levels of you business operations. Our industrial automation solutions help you to increase productivity and ROI while cutting your production and other costs to a minimum.

Want to learn more how your factory can be geared for Industry 4.0 and become Smart Factory ready?

Contact us today and learn how we can integrate today's technologies with your existing manufacturing process.
Automation of repetitive tasks and processes at your site to maximise productivity, quality, safety and efficiency while reducing damages and manufacture costs.

We initially require as much information and possible to audit of your site's automation potential.

Working with our partners and their CAD engineering team we can develop an equipment solution in 3D modelling based on your existing floor-plans.

This can then eventually translate to a proposal with engineering oversight and options for further consideration.

Our OEM and system integration partners can design, engineer, fabricate, assemble, test, install and commission your turnkey solution.
Contact us today and learn how we can integrate today's technologies with your existing manufacturing process.
MACHINE VISION AUTOMATION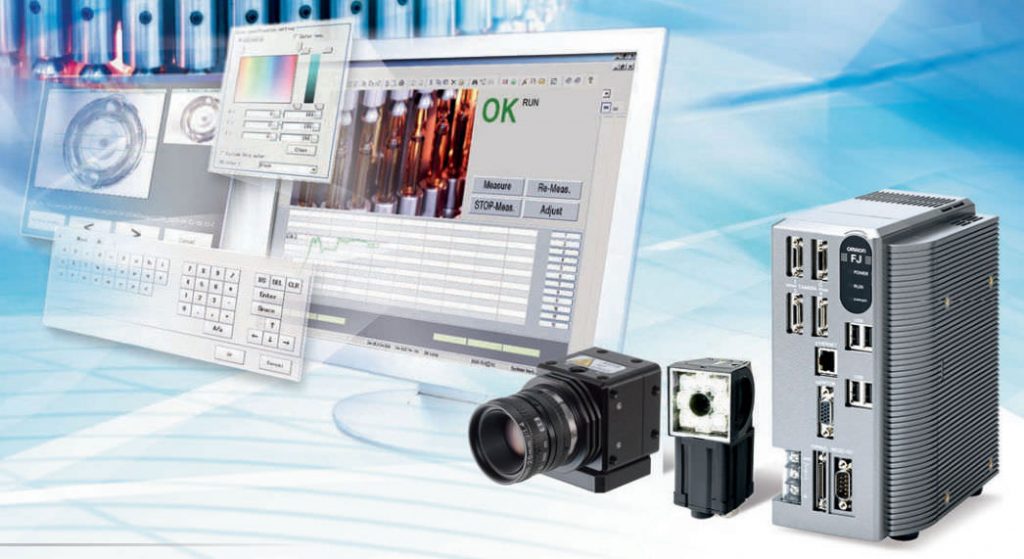 Online monitoring of continuous processes
We provide fully integrated turnkey machine vision solutions across a wide variety of industries to prevent and resolve production errors and quality control issues. Our project management process start with a comprehensive evaluation of our customer's process and testing of part samples. Based on this information and aligned with our customer's requirements, we simulate in our vision laboratory possible scenarios and environmental challenges before we design the final machine vision solution.
Machine Vision and Inspection Systems
Our machine vision product line includes both hardware and software while covering a wide range of performance and price point requirements.
We provide complete programming and implementation services, data acquisition, report generation and tailored software solutions to address all of you inspection and detection needs.

Contact us today and learn how we can integrate today's technologies with your existing manufacturing process.
We are able to provide Tendering Agent service for selective projects and companies in the Asian market. Our primary focus is on selective projects in relation to Industrial Automation, Factory system Integration, General commercial procurement, ICB (international competitive bidding) projects etc.

We assist our principal agents in sales and marketing of their products and services for various selective projects.

As a tendering agent we work with our Principals and trading partners with the necessary legal representation requirements in accordance with local rules and regulations in selective markets.

Please do get in touch with us with your detailed proposal and information should you think we could be of service to your company.